It's on again – the annual JECO/B'nai B'rith reverse garage sale (aka Collect-a-thon).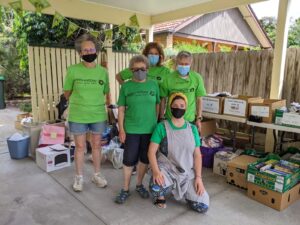 In past years we've saved a tonne (literally) of items from landfill, and many high-quality items have gone on to find new homes.
This year's is planned for
Sunday 20th November 2022 from 10am-2pm
at  37 Margaret St, Carnegie.
So it's time to start your decluttering for this year! … and save things from landfill.
NOTE: Please check that the items you're bringing are on the list below. 

Here is the list of items we are collecting which can be repurposed or recycled:
Batteries
Bicycles in reasonable condition (i.e. not much rust!) – adult, BMX and children's bikes 24″ or larger
Books – Children's books – good quality books suitable for 2-14 year olds, both fiction and non-fiction (including (including dictionaries and atlases published after 2005)
Adult books in good condition (NOT ex-library)
Clothing in good condition, especially men's, sleepwear,  shoes & socks (clean/near new), backpacks
Other clothing, handbags, shoes
Computers & IT equipment, power supplies & cables, printers, laptops, notebooks, monitors & screens (CRT, LCD & LED), keyboards, tablets, game consoles, electronic toys…
VCR, DVD & CD players, ipods
DVDs, CDs, VHS, cassette tapes & cases, floppy disks, printer cartridges, toner bottles
Digital cameras, video cameras
Fabric (pieces A4 or larger) & wool
Glasses (for distance & reading)
Hearing aids
Kitchen equipment in working order – mixers, electric frypans, ovens & microwaves 
Light globes – incandescent, compact fluorescent, downlight & fluorescent tubes
Mobile phones, batteries, chargers & accessories as well as home phones, even rotary dial desk landlines
Musical instruments (keyboards, guitars, violins, percussion, recorders, drums, etc) & music stands
Pots and pans – solid (copper-bottom) only please
Reusable shopping bags
PA systems including microphones & sound systems for music keyboards, stereo systems, amplifiers and speakers with line aux input for music keyboard
Sports equipment (including sports shoes) in good condition – cricket, tennis (racquets and balls), soccer, rugby, volleyball, badminton.
Toiletries or essentials (unopened) that anyone in need may require
Towels, blankets, flat sheets, pillowcases, pet accessories [NOT pillows or cushions]
TV sets (not CRT)
Typewriters
Used stamps (from envelopes or stamp collections)
Vacuum cleaners (bagless)
X-rays
We'll arrange for these items to be reused, repurposed or recycled! Find out how for these items and more.
Select the following link to download a list of the above items.