Many thanks to the team of volunteers who helped out at our annual Reverse Garage Sale. Together we saved a tonne (literally) of items from landfill, and many high-quality items have gone on to find new homes.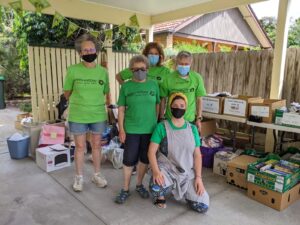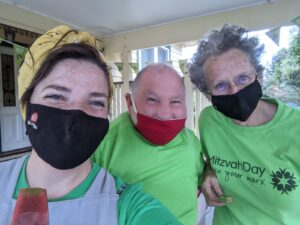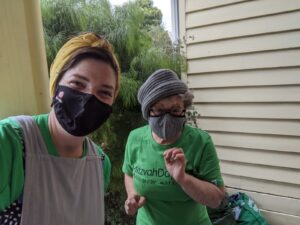 It's time to declutter! … and save things from landfill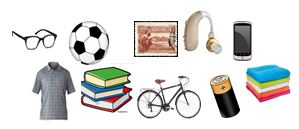 Here is the list of items which can be repurposed or recycled:
Batteries
Bicycles (in reasonable condition, i.e. not too much rust!)
Bras & swimwear (new & used)
Children's books, atlases (without USSR), dictionaries & encyclopedias from 2005 onward
Clothing in good condition, especially men's clothing, sleepwear, clean, unstained bedding, shoes & socks (clean/near new), backpacks
Other clothing, handbags, shoes, accessories, toys
Computers & IT equipment, cables, printers, laptops, LCD screens, switches, tablets…
VCR, DVD & CD players, electronic games & toys, stereos, ipods
DVDs, CDs, VHS, cassette tapes & cases, floppy disks, printer cartridges, toner bottles
Digital cameras, video cameras
Fabric (pieces A4 or larger) & wool
Glasses (for distance & reading)
Hearing aids
Light globes – incandescent, compact fluorescent, downlight & fluorescent tubes
Mobile phones, batteries, chargers & accessories
Musical instruments (guitars, violins, percussion, recorders, etc)
Reusable shopping bags
Sporting equipment in good condition – sports shoes/boots, balls, bags, bats, racquets, gloves, helmets, etc
Toiletries or essentials (unopened) that anyone in need may require
Towels, blankets, flat sheets, pillowcases, pet accessories [NOT pillows or cushions]
Used stamps (from envelopes)
X-rays
These items can all be reused, repurposed or recycled!