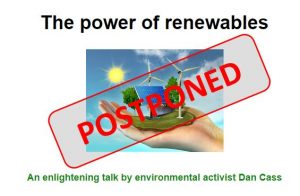 ****************************************************************************
Talk postponed
If you'd like to be informed when this talk is rescheduled, please email president@jeco.org.au
*******************************************************************************
Everyone seems to be talking about renewable energy these days. What is its potential? Could the world be totally powered by renewables? How could renewables build the political power we need to protect the climate?
Join us for bagel brunch and to hear what Dan has to say about all of this and more.
Who is Dan Cass?
Dan Cass is strategist at the Australia Institute and an honorary associate at Sydney Business School. He is on the advisory board of Solar Head of State and provides independent strategy and policy consulting services.
Dan has started social ventures, was Communications Manager for Greenpeace Australia Pacific and a curator at Scienceworks Museum. He was a director of Hepburn Wind, Australia's first community-owned wind farm.
His company, Dan Cass & Co, works to accelerate the transition to a clean energy economy. It does this by creating strategic partnerships between businesses and the community to secure a more sustainable future.
Dan has consulted for global and national companies including Origin, Vestas, Pacific Hydro and Sungevity.
When?              Sunday 20th August at 10am
Where?             Private home in Carnegie – call 0402 894 968 for details
How much?     Small note donation requested